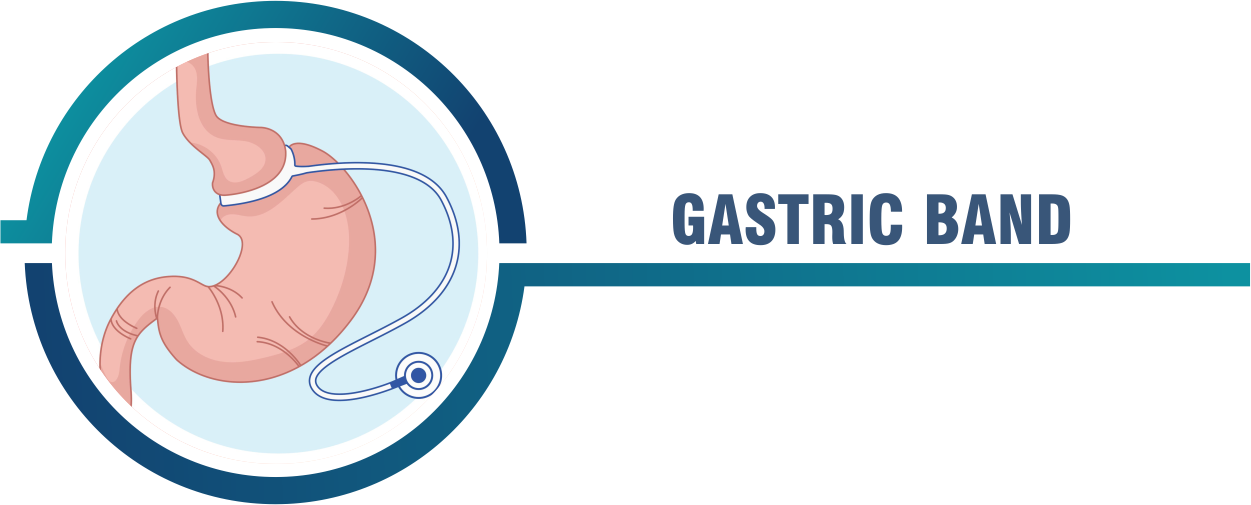 About Gastric Band
Gastric Banding is a type of Bariatric Surgery that is adjustable and reversible. A silicone band called a lap band is wrapped around the abdomen. A gastric band reduces the volume of the stomach and slows the passage of food through it. This allows you to eat less.
Symptoms
In general, certain criteria must be met to be considered for a good candidate for Gastric Band Surgery. Should have a body mass index (BMI) of 40 or higher, or between 35 and 40, and have a medical condition such as diabetes or high blood pressure.
BMI 40 or higher - Body Mass Index (BMI) is a method of estimating the amount of body fat based on your height-to-weight ratio. A score of 40 or higher is associated with an increased risk of obesity-related diseases.
Minimum 35 BMI - At least one obesity-related medical condition. A BMI of 35 without associated disease is considered class II obese. It is considered clinically severe or Class III obese due to associated medical problems.
Risk Factor
The risk of gastric band surgery is low, but occasionally the band can come off, become infected, or penetrate the stomach. When these complications occur, then band usually needs to be removed.
Procedure
India
Turkey
Dubai
(Price in USD)
(Price in USD)
(Price in USD)
Gastric Band
5000-6000
5000-6000
9000-16000
Note : This is an approximate cost and may vary depending on various condition of the patient health after physical evaluation.
Side Effects
As with all surgical procedures, there are some risks involved. The biggest risk of gastric band surgery is the weight of the patient. Doctors can set a target weight that a patient must reach before surgery is performed to reduce the chance of complications. The most commonly reported complications are:
Nausea and/or vomiting.
Indigestion.
Ulceration of the stomach at the site of the band.
Dehydration.
Weight gain.
Rarely, patients may also experience :
Difficulty Breathing.
Heart Problems.
Blood Pressure problems.
Success Rate
Gastric Band Surgery patients have a very high success rate of over 99% and a very low mortality rate of 0.1%. However, how much weight each patient loses depends on individual circumstances.